Quote of the day…
You can either have freedom of speech or you can have political correctness. You can't have both. – Will Spencer
______________________________________________________________
Keller's Riverside Gun Store in Mason, Texas
Please scroll down to read all of text.
Listen to this actual radio gun ad in Texas . It's only a minute long –
stay on, it gets better at the end. Only in Texas !
Keller's Riverside Gun Store in Mason , Texas
This is a real commercial.

______________________________________________________________
OBAMA'S SECRETIVE GUN BAN FOR SOCIAL SECURITY BENEFICIARIES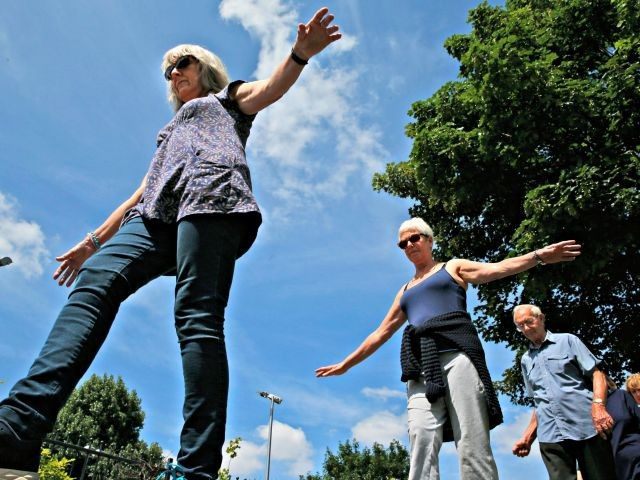 In a the latest backdoor gun control effort put forward by the White House, President Obama is pushing to ban gun possession for Social Security beneficiaries who are incapable of handling their own finances.
The specific details of the ban are unknown, as it is being put together "outside of public view." But the LA Times reports that a ban on gun possession due to inability to handle finances would be sweeping; that it would cover those who are unable to manage their own affairs for a multitude of reasons–from "subnormal intelligence or mental illness" to "incompetency," an unspecified "condition," or "disease."
The Times notes that the finances of roughly "4.2 million" Social Security beneficiaries are handled by someone else.
Yale Psychologist Dr. Marc Rosen has seen this same tact used on US veterans and warns that those applying it to guns under the presumption that needing help with financial management equates to violent tendencies are simply mistaken. Rosen said, "Someone can be incapable of managing their funds but not be dangerous, violent or unsafe. They are very different determinations."
The Times provides an example of 30-year-old US Marine Steve Overman. He requires help with his finances because of "weakened..memory and cognitive ability" resulting from a roadside bomb in Iraq. The "VA eventually deemed him 100% disabled and after reviewing his case in 2012 declared him incompetent, making his wife his fiduciary."
Because of this, he had to get his guns out of his house–taking them a relative's home–in order to avoid losing them. This same scenario could play out again–millions of times–if the Social Security Administration uses the "mental defective" categorization that the VA uses.
Under this one category alone, approximately "2.7 million" Social Security beneficiaries could lose gun rights.
Follow AWR Hawkins on Twitter: @AWRHawkins. Reach him directly at awrhawkins@breitbart.com
https://thegunshowonline.com/showthread.php?176-Obama%92s-secretive-gun-ban-for-social-security-beneficiaries&p=193&viewfull=1#post193
Stop in to TheGunShowOnline (forum) and check out the latest Gun News and info – help us build a great online community!!
www.TheGunShowOnline.com – use as your Home Page!!
NRA Applauds Congressman Johnson for Swift Action on Social Security Gun Grab
The National Rifle Association's Institute for Legislative Action (NRA-ILA) today lauded Congressman Sam Johnson (R-TX), Chairman of the House Ways and Means Subcommittee on Social Security, for his swift action urging the Social Security Administration (SSA) to stop developing a system to enter social security beneficiaries into the National Instant Criminal Background Check System (NICS), which is the Obama administration's latest effort to deny millions of Americans their Second Amendment rights without due process.
"If left to their own devices, President Obama's Social Security Administration would be free to implement the largest gun grab in American history," said Chris W. Cox, executive director of the NRA-ILA. "The NRA appreciates Chairman Johnson's swift action to put a halt to this outrageous scheme that would deny millions of Americans a fundamental constitutional right because they need or want help managing their finances."
According to a published news report, the SSA is considering a policy to provide the names of social security and disability beneficiaries who have a "representative payee" to the NICS. Once entered into the NICS, a person loses their Second Amendment rights and is prohibited from possessing or owning a firearm. If implemented as reported, this would instantly deny more than four million Americans their Second Amendment rights based on their willingness or ability to manage their finances.
"The Obama administration will stop at nothing to strip as many people as possible of their Second Amendment rights," Cox said. "The NRA will employ all means available to prevent the implementation of such a widespread injustice."
The Veterans Administration (VA) has already implemented a similar program to designate veterans as "prohibited persons" when they have a fiduciary assigned to administer their VA benefits. Like the SSA program described above, the VA procedures are also devoid of significant due process protections. To date, 177,000 veterans have been denied their constitutional rights based on their inability to manage their financial affairs.
The SSA's actions stem from a 2013 Obama administration memorandum. The memorandum directed numerous government agencies to comb their records and identify any information that could be "relevant" to identifying dangerous and mentally unstable people for NICS reportage. Currently, federal prohibitions against acquiring or possessing firearms apply to felons, drug addicts, those adjudicated as "mentally defective" and others convicted of certain violent misdemeanors. The prohibition the SSA is reported to be developing would expand the current criteria to include those receiving benefits who need or want help managing their money.
https://thegunshowonline.com/showthread.php?178-NRA-Applauds-Congressman-Johnson-for-Swift-Action-on-Social-Security-Gun-Grab&p=195&viewfull=1#post195
______________________________________________________________
If you found this blog, our website or forum helpful – Tell a friend!! We can't do it without you!! Thanks!!