Quote of the day…
 Just because you do not take an interest in politics doesn't mean politics won't take an interest in you. – Pericles (430 B.C)
______________________________________________________________

______________________________________________________________
VETS TOLD THEY CAN 'BUY BACK' 2ND AMENDMENT RIGHTS
'This is illegal and is called extortion'
BOB UNRUH



A legal team investigating the Obama administration's order that certain American military veterans deemed "incompetent" give up their weapons says the problem is worse than expected.
People who live with veterans now are being ordered not to possess a gun, and some veterans are told they can "buy back" their Second Amendment rights by giving up their veterans' benefits.
"This is simply unbelievable, On the one hand the [Veterans Administration] and the FBI have found veterans to be mentally ill and too dangerous to be allowed to own firearms, while on the other hand allowing these allegedly dangerous people to buy their firearms rights back," wrote Michael Connelly, executive director of the United States Justice Foundation in a report.
"This is illegal and is called extortion."
The organization has been looking into claims by a number of veterans and their family members.
The veterans were sent a letter telling them they were being classified as incompetent and the government was assigning someone to help them handle their benefits and payments.
Consequently, they were told, they could no longer own weapons, under penalty of fines and jail time.
The problem was that the veterans were being determined guilty without a hearing regarding the potential loss of their constitutional rights, USJF said at the time.
WND broke the story that the Obama administration insisted it was routine for officials to send out letters informing veterans that an unidentified "report" indicated they may be declared incompetent and consequently stripped of their Second Amendment rights.
It's the same administration that in 2009 warned that "returning veterans possess combat skills and experience that are attractive to rightwing extremists."
The 2009 report from the Department of Homeland Security was called "Rightwing Extremism: Current Economic and Political Climate Fueling Resurgence in Radicalization and Recruitment." It also said Obama's governmental managers were "concerned that rightwing extremists will attempt to recruit and radicalize returning veterans in order to boost their violent capabilities."
So when hundreds, perhaps thousands, of veterans began receiving letters like the one dispatched from the Portland, Oregon, office of the Department of Veterans Affairs, alarm bells went off.
In the recent report, Connelly explained he's uncovered so far "a coordinated effort by multiple federal agencies to disarm the American people."
He cited the tactic of sending letters to veterans about being appointed a "fiduciary" and the resulting loss of constitutional rights.
"As we have gotten more aggressive in representing individual veterans to defend their constitutional rights the VA has adopted additional tactics against our American heroes," the report said. "Some veterans have never gotten any letter or official notification from the VA. They find out they are on the NCIS list [of people banned from having weapons] when they try to purchase a firearm.
"Often they can't even find out why they are on the list."
Or veterans are told they are incompetent and can appeal the decision.
"But [they] are being told that if they do defy the government and appeal, their benefit payments can be suspended for the duration of the appeal, which can drag on for years," the report said.
"The families of veterans are also [being] told that since they live with a veteran who has been declared incompetent they can't own or purchase firearms."
Or there's that option to give up benefits, the report said.
And it's expanding. Seniors on Medicare, some dental patients and even children seeing pediatricians have been questioned about firearm ownership.
Medical records are being passed from the Department of Health and Human Services to the FBI "of anyone who has ever told their physician they were feeling depressed, even if never treated, and anyone who has taken certain drugs for things like PTSD, ADD, or ADHD, among others."
And, the report said the Bureau of Alcohol, Tobacco and Firearms is adding regulations that ban from owning weapons anyone who ever was "examined by a psychiatrist or psychologist," a routine part of many family court cases.
"What is next? Will you have to surrender your firearms to keep your Social Security, or to stay on Medicare? Will you have to certify that neither you nor any of you[r] employees own firearms in order to get a contract with the federal government?"
The door to the dispute opened when USJF received a copy of a letter to a veteran from the Portland VA Medical Center several years ago.
The letter warned the vet that "evidence indicates that you are not able to handle your VA benefit payments because of a physical or mental condition."
"We propose to rate you incompetent for VA purposes. This means we must decide if you are able to handle your VA benefit payments. We will base our decision on all the evidence we already have including any other evidence you sent to us."
The VA also warned: "A determination of incompetency will prohibit you from purchasing, possessing, receiving, or transporting a firearm or ammunition. If you knowingly violate any of these prohibitions, you may be fined, imprisoned, or both."
The letter was signed by K. Kalama, Veterans Service Center manager in the Oregon Department of Veterans Affairs. But it didn't present the "evidence," the source of the evidence or why the veteran's competency even was questioned.
At the time, WND contacted the Department of Veterans Affairs, and spokesman Randy Noller responded with a statement that the letters were no more than routine. But questions about why the letters are being sent, what evidence is used to determine a veteran is incapable of managing his or her affairs, who provides that information and why it is provided remain unanswered.
"The Department of Veterans Affairs' policy to inform veterans of their rights regarding the Brady Act has not changed," the statement said. "As has been policy for multiple administrations, VA acts in accordance with federal law and works with the Department of Justice to properly maintain the NCIS database. VA notifies any veteran who may be deemed by VA to be mentally incapable of managing his or her own funds of the opportunity to contest this determination and also to seek relief from the reporting requirements under the Brady Act, as required by law."
Also unanswered was who makes the decision to put in motion the department's decision to "deem" veterans "mentally incapable."
Connelly noted the letter "provides no specifics on the reasons for the proposed finding of incompetency; just that is based on a determination by someone in the VA."
"In every state in the United States no one can be declared incompetent to administer their own affairs without due process of law and that usually requires a judicial hearing with evidence being offered to prove to a judge that the person is indeed incompetent," he explained.
"This is a requirement of the Fifth Amendment to the U.S. Constitution that states that no person shall 'be deprived of life, liberty, or property without due process of law."
Read the letter that got the investigation started:
http://www.wnd.com/2015/06/vets-told…ndment-rights/
________________________________________________________
Stop in to TheGunShowOnline (forum) and check out the latest Gun News and info – help build a great online gun community!!
www.TheGunShowOnline.com – use as your Home Page!!
______________________________________________________________
Keller's Riverside Gun Store in Mason, Texas
Please scroll down to read all of text.
Listen to this actual radio gun ad in Texas . It's only a minute long –
stay on, it gets better at the end. Only in Texas !
Keller's Riverside Gun Store in Mason , Texas
This is a real commercial.

______________________________________________________________
Political Commentary 
______________________________________________________________
Less Focus on Gun Control, More Focus on Who Controls Guns
Nance: "Shouldn't we have more input from groups who represent those with mental illness?"
Washington D.C.
 – Concerned Women for America Legislative Action Committee (CWALAC) CEO and President Penny Nance has issued the following statement regarding Vice President Biden's meetings to discuss gun control: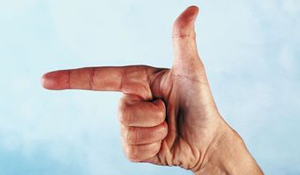 "Today, as the Vice President meets to discuss gun control, I can't help but wonder why parents' groups haven't been invited to the table? As the President of the nation's largest public policy women's organization, I would be happy to represent over 500,000 women worried about the security of their most precious possession, their children and the ability to protect them. One in 10 women has already made a choice about protecting their children and has chosen to own a gun (CNN).
"Shouldn't Parents' Television Council, who works tirelessly to protect our children from the glorified violence in media, have a seat at Vice President Biden's table as well? Shouldn't we have more input from groups who represent those with mental illness? National Association on Mental Illness should have a say, given that the shooters in Sandy Hook, Aurora, and Columbine all exhibited signs of mental illness. Vice President Biden needs to pull up a few more chairs and bring all concerned to the table focusing less on gun control and focusing more on those who control the guns."
If you would like to schedule an interview with CWALAC CEO and President Penny Nance please contact Alice Stewart at alicestewart1@msn.com or 202-365-5654.
Concerned Women for America Legislative Action Committee is the nation's largest public policy women's organization with 500,000 participating members across the country, over 450 Prayer/Action Chapters and Home Teams, 600 trained leaders and over 30 years of service to our nation.
______________________________________________________________
"The Gun in a Bag"
A while back a friend of mine (a local Police Officer) ran across a real clunker 1911. I think I recall him saying he paid 150.00 for it. He brought it to me and asked if I could do anything with it. The gun was in numerous pieces and was basically stuffed in a plastic Ziploc baggie. This gun was in really, really rough shape. I told him I would be glad to work on it for him – but it would be a pretty serious project. There is no way it would be a quick or easy process.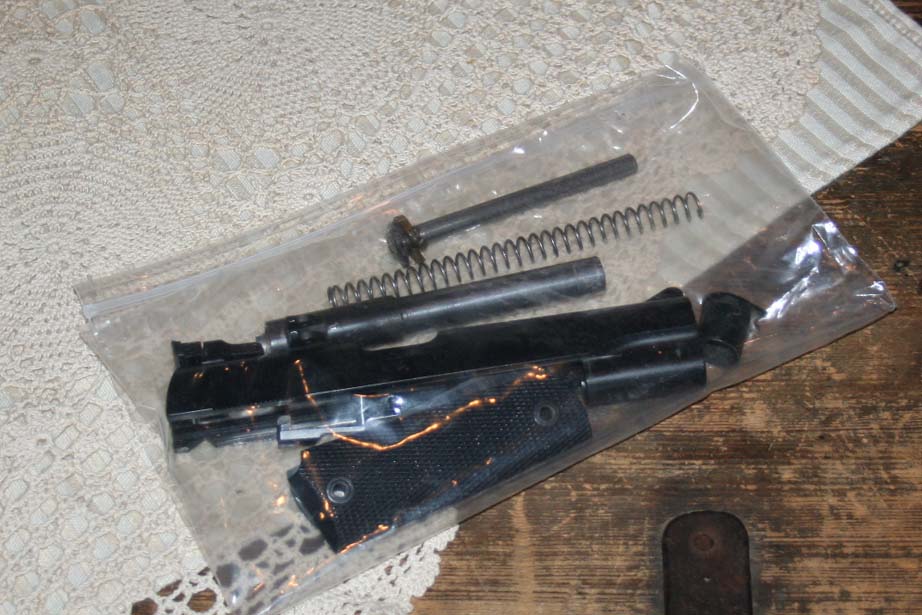 In starting the initial assessment of this 1911 and included parts, one of the first things I notice is the overall poor condition and exceptionally bad quality of work having been done on this gun in the not-too-distant past. My initial reaction was that the gun appeared to have been spray painted with a cheap, gloss black, spray paint. It had large chunks of paint peeling off the slide and had an overall "used bicycle" feel to it. However, in retrospect and as I write this story – I have to admit it is possible this was just very poor prep job with one of those "home Duracoat kits" thrown on top. Though I have used such kits with some success in the past – that may have been what happened.
In evaluating the sum of the parts there were some minor bright spots 😉 The slide was an older Colt with a BoMar type sight set-up (big blade – two way adjustable rear). The front blade was welded in place and still in decent shape, so barring major surgery – we're kind of stuck with that. Not the end of the world. The frame was what appeared to be an early Springfield Armory 1911 frame – not in terribly good shape, but hard to tell under all the gunk. The barrel was also S/A and appeared to have been worked with a wire wheel at some point. Many of the "small parts" (as Brownell's calls them) and the rear mainspring housing were either wore out, really ugly or just not serviceable.
First things first, I gathered up all the parts, gave the top part of the frame a good scrubbing with 320 polishing cloth (to remove the big chunks) and set about fitting this gun back together. To my shock – though the trigger seemed to hang-up pretty good and the upper-to-lower fit was very sloppy things looked promising. That slop is a tough one – once it's too loose, it's a virtual impossibility to tighten things back up…but I had a trick in mind. We'll get to that later. This would have been the stage – if there were any major fitting issues I would have fixed them – before proceeding. I have even seen the big "gun shows" get all the parts finished and try assembly before a full fitting. Dum duh dum dum….
Now on to the theme for the gun. I have in mind a bit of a "new retro" feel with an older style hammer, grip safety, and the sights we already have. On the other hand Shawn wanted to get in on the action too and got busy ordering some parts. He scored a checkered mainspring housing and mag well attachment (in dark blue/black). He also picked up a complete new pin set (in black) and all new springs (Main, Recoil and Leaf – or triple). Shawn wanted a Black on Black look – but I vetoed him. I went with a desert tan lower frame color and a flat black for the slide (I knew he would like it once it was done). All the trim and accessories will also be black. So we've settled on a two tone desert tan/flat black upper with all black trim.
More on this story – later…
If you found this blog, our website or forum helpful – Tell a friend!! We couldn't do it without you!! Thanks!!